Description
Arzm OKKA Minio Duo Turkish Coffee Machine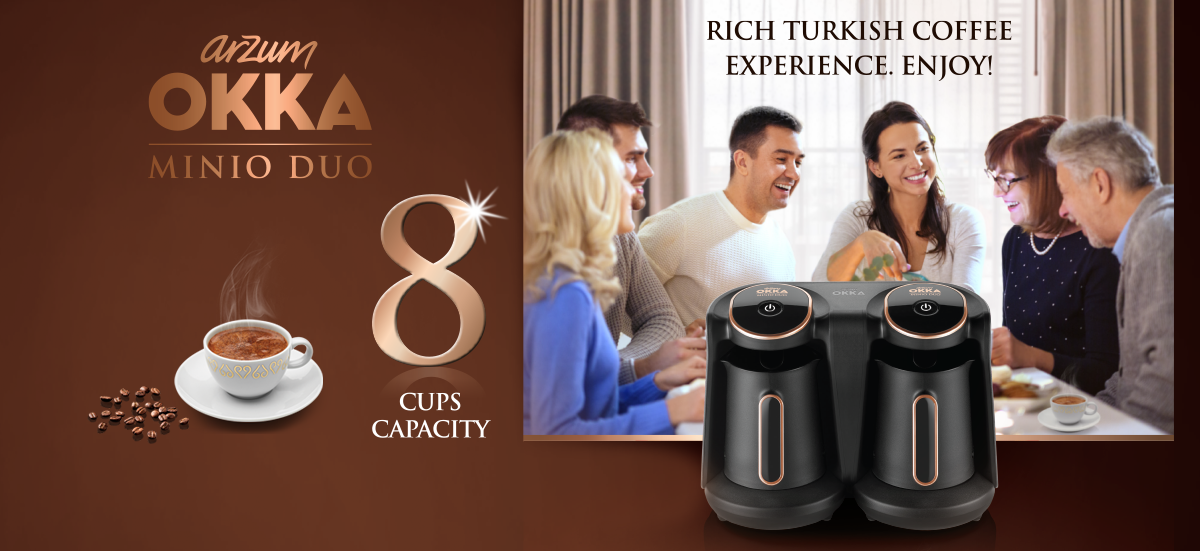 Key features:
Capacity to make up to 8 cups of coffee at once.
Anti-furan system with intelligent fermentation sensor stop fermentation in time.
Perfect brewing for coffee on a strong fire.
Water resistant special technology washable coffee pot.
Sound and light warning system to denounce fermentation.
Equipped with a special measuring spoon from arzum oka to make the best fit at a time.